The Central West is renowned for its high-quality agricultural produce, including world-class wines. The Central West covers 63,000 square kilometres, starting at the elevated Central Tablelands on the western side of the Blue Mountains, extending almost 500km to the semi-arid Central West plains of New South Wales.
As well as its strong and diverse agribusiness and food manufacturing sectors, the Central West boasts significant mineral deposits of coal, gold, copper and high-grade nickel, cobalt and lithium.
This, along with the region being home to a portion of the Central-West Orana Renewable Energy Zone, makes the Central West a hub for emerging industries such as renewable energy and advanced manufacturing. The region's retiring power station sites provide the perfect environment in which to accommodate these growth sectors.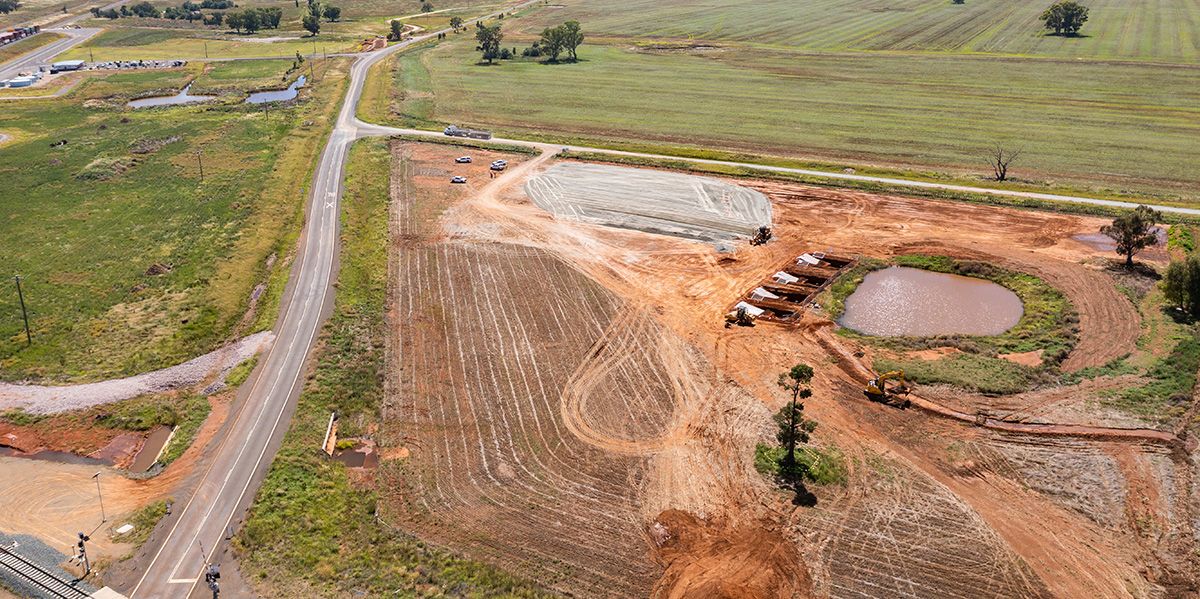 Central West offers an accessible logistics hub
The Parkes Special Activation Precinct also offers a range of unique investment opportunities. Located at the only junction of Australia's two rail spines, enabling products to reach 80% of Australia's population overnight, this logistics hub will be home to a range of engine, emerging and future industries, including food manufacturing and recycling.
The agricultural sector provides a strong foundation for value-added food production and manufacturing companies from Australia and overseas. Household names in the region such as Mars Food, Nestle, Ferrero, Devro and Simplot benefit from the superior-quality inputs, connectivity to major markets, and the highly skilled local workforce.
Tourism is also an expanding sector, with opportunities in experiences, ecotourism, gastronomy and wine.
The region is home to Charles Sturt University – Australia's largest regional university, with Campuses at Bathurst and Orange. The university houses the AI and Cyber Futures Institute and the IBM Client Innovation Centre at the Bathurst Campus. This coupled with the nearby location of NSW Spatial Services and the Cyber Security Vulnerability Management Centre is fuelling the region's technology and cyber security sector.
The Orange campus is Charles Sturt University's health hub and includes the School of Rural Medicine and Schools of Dentistry, Pharmacy and Physiotherapy as well as the new Rural Health Research Institute. The service economy in health and aged care continues to expand in Orange, with the region identified as a health and innovation hub presenting strong investment opportunities supported by quality infrastructure and a highly skilled local workforce.
Meet your new neighbours
Some of the high-performing businesses thriving in the Central West region